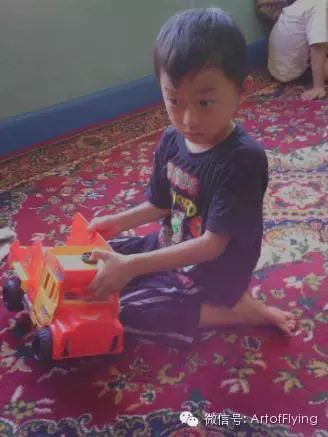 Cute little Tenzin is the 5 year old son of Yeshi, a weaver lady from a small Bhutanese hamlet in the south, Umling. 10 hours by bus from the capital, Thimphu followed by a trudging 3 hour walk, Umling is the worse place to be in for a mother with a sick child. Afflicted from birth, Tenzin's legs are very weak, he cannot walk for more than a few minutes without falling over. Desperate to seek better medical help, Yeshi uprooted herself and her son to Thimphu, her only hope to see little Tenzin run and skip like a normal kid.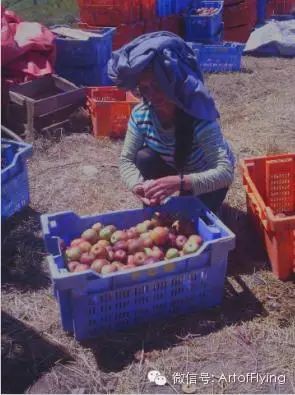 To survive in the capital, the illiterate Yeshi works on any odd job she is fortunate to land, currently as a labourer in an apple orchard. Day time she works long hours in the scorching heat to pluck apples, sort them and pack the fruit for sale. Yet Yeshi is grateful to have a paying job, doesn't matter if it is back breaking for so little amount of pay. Yeshi said softly to us, "This job provides food and shelter for my (ailing) husband and (crippled) young son." Any spare time she has, she would do what she loves best – weaving. An art that is passed down from mother to daughter for more generations than Yeshi can remember.
On 17 September 2014, she received 10 scarf orders from "Ana by Karma". She felt like the compassionate Lord Buddha answered her silent prayer. With the apple season ending, so is her work at the orchard and that could mean returning to the village with no medical facilities for Tenzin. "Just when I am seeing black future, this gives me light again, thank you so much, " Yeshi covered her face and wept. "My Tenzin now has hope, Ana, he is sure to walk again."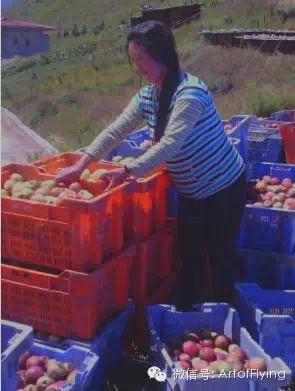 Footnote: Yeshi will start making the scarfs from 23 September 2014, after her last working day in the orchard. We will post picture of her work when it is received and updates. Stay tuned.